Innovative Ideas for Insurance & Investments
Connecting with People
Our business is about connecting with people. Financial security is a very personal subject, so most people want to work with a financial representative they feel comfortable with and can rely upon; someone who understands their values, current needs, future goals and can help them create a financial plan that is customized to them.
As part of Northwestern Mutual, our independent financial representatives are highly trained professionals who have exclusive access to a wide range of quality products and services, including life insurance, disability income insurance, education-funding alternatives, retirement planning and income distribution solutions, estate and business planning. Representatives work locally, but have all the resources of Northwestern Mutual behind them to help their clients achieve their goal of financial security.
Community focus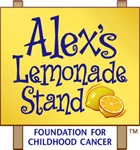 One of the most rewarding aspects of our workplace is our commitment to bettering the lives of others.  With that in mind we have put our collective efforts behind Northwestern Mutual Foundation's national philanthropic program to combat childhood cancer.

We also believe in strengthening our local communities.  Through a variety of grants and volunteer activities our financial representatives and staff are furthering the mission of numerous nonprofit organizations. Our Community Involvement page highlights some of the financial representatives and staff whose outstanding dedication to local organizations has significantly bettered their communities.
Career and internship opportunities
We are proud of the organization we have built by providing meaningful work, leadership and development opportunities and work life balance.  We are growing and selectively looking to attract and develop high quality individuals with integrity, professionalism, and a commitment to lifelong learning.  Learn more about our career and internship opportunities